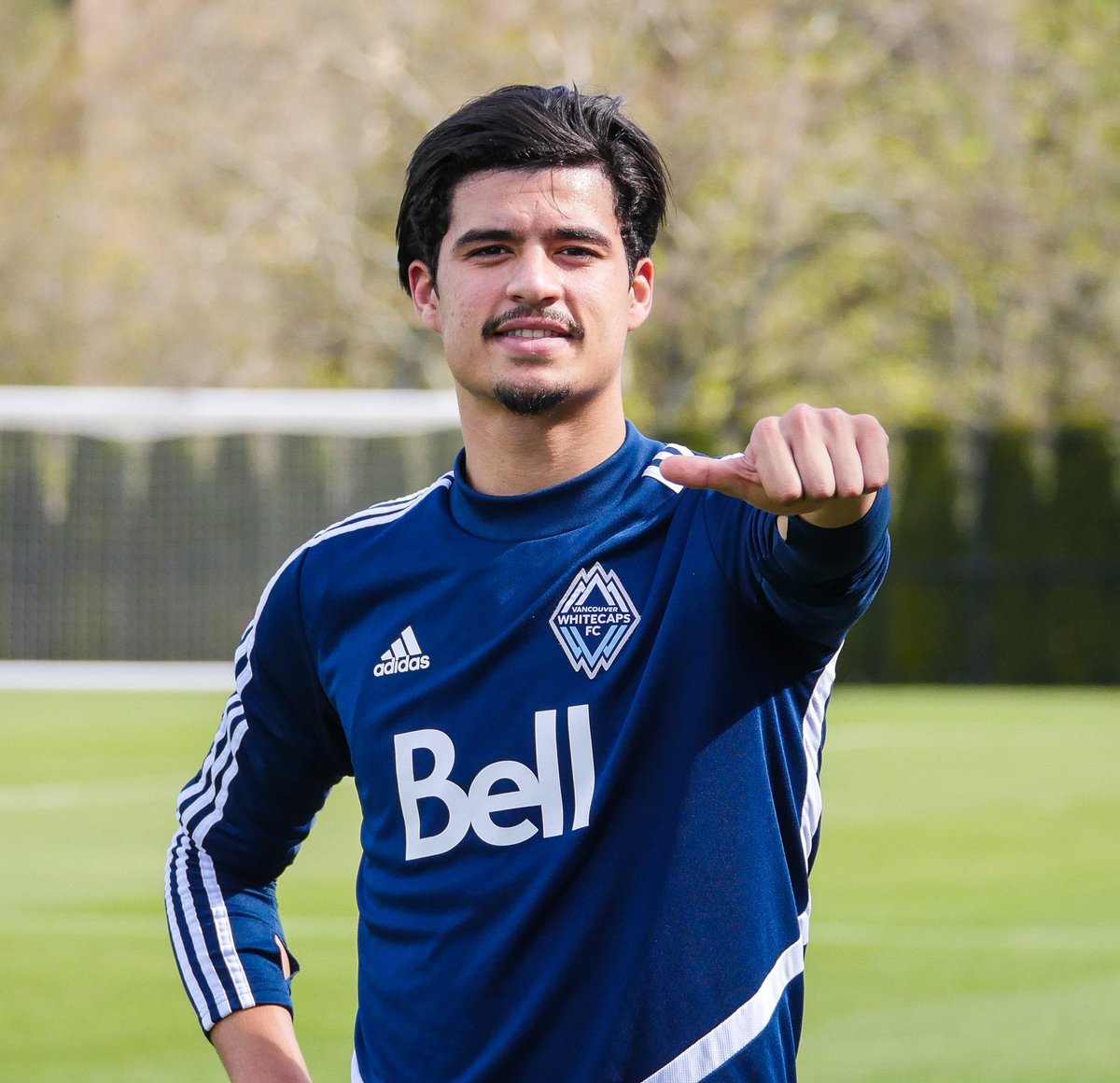 VANCOUVER, B.C – Vancouver Whitecaps FC's season is winding down, but there's still some excitement, and wonder to be found. Sunday afternoon in Los Angeles will likely mark the Whitecaps FC, and MLS debut of Jasser Khmiri.
Vancouver will travel to California for a matinee affair with the LA Galaxy at Dignity Health Sports Park. Whitecaps FC come into the match riding a two-match unbeaten streak thanks to a home win over Houston, and a draw vs Columbus.
The 7-15-10 Whitecaps FC squad will switch from a defence of four, to a three or five at the back formation. The 'Towering Tunisian', Khmiri, is a strong candidate to feature in Vancouver's back-line.
"Likely, a lot, likely a lot." Coach Marc Dos Santos told Har Journalist following training on Friday.
What can Whitecaps FC fans expect to see from the 22-year-old, Khmiri?
"He's young, he's a young player that's been one year out," Dos Santos explained. "I have to control expectations around him. He's a fast player, he's technically good on the ball. On the ball, he's simple. The quality of his passes is pretty good, strong in the air, aggressive on the man. That's his main characteristics."
"We have to put into consideration that he's been a year out," Dos Santos added. "He's recovered now, and his first game is in LA against the Galaxy."
"We'll make sure to have him play with no pressure," Dos Santos continued. "(There's) no mentality that it's going to be the game that's going to set who he is, no, no. There's a big chance that he participates."
Vancouver acquired the 6-foot-4, Khmiri from Tunisian Ligue club, Stade Tunisien on February 1, 2019. Khmiri is signed through 2021 with a club option for 2022. His first appearance as a Whitecap has been a long time coming. He has been on the shelf since November 2018 with a left knee injury. That includes knee surgery earlier this spring in Vancouver.
His possible inclusion in Whitecaps FC's 18-man roster has come as a bit of a surprise.
"He's done a fantastic job," Dos Santos said. "It's tough to do what he did mentally, working a lot alone, for a full season. We feel like maybe having him a minimum of 60 minutes on the field, and giving him another chance in front of our fans against Salt Lake, it could be good for him."
How is the easily excitable Khmiri, approaching his first minutes in MLS?
"He's calm," Dos Santos described Khmiri's perspective. "He played in sets that were not easy. He played in Tunisia, and you know when you experience that way, it's sometimes 70,000 people. Aggressive types of fans, different than the North American fan. I don't think that the stadium is going to fade him out, I think it's going to motivate him."
You can forget about Khmiri being two weeks away, his time has come, and now he's just two days away from his debut.
You might even see some crunching tackles from the athletic, central defender.
"I don't know, I don't know," Dos Santos said. "It's going to depend on how he feels the next two days. There's a chance, yes, but final decision, is not taken yet."
If the final decision is taken, and Khmiri does start, how big of a test would it be to go up against the high-flying, playoff bound LA Galaxy, and Zlatan Ibrahimovic?
"It's a great test for him, for sure." Dos Santos said.